The application period for Postiljooninkatu 2, to be completed in Postipuisto in December, begins on 12.9.
A new location will be completed at Postiljooninkatu 2 in the new residential area of Postipuisto being constructed in Pohjois-Pasila. The location will have 178 apartments ranging from studio apartments to five-room family apartments.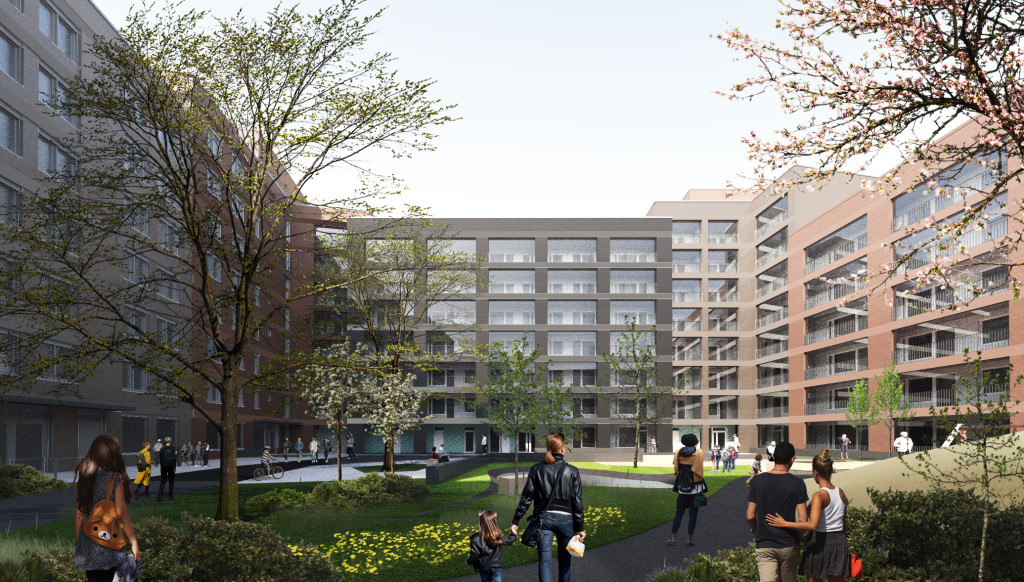 The application period for the apartments starts on 12.9. You can apply for the apartments by submitting an application to the City of Helsinki. If you have a pending housing application, you can add the apartments of the new location to your application by editing the application during the application period. One third of the apartments are reserved as exchange apartments for those already living in Heka's buildings.
Postiljooninkatu 2 is located in Postipuisto, on the corner of Metsäläntie and Postiljooninkatu. The building has five stairwells with lifts. Shared facilities are mainly located in the basement and on the first floor. The shared saunas are on the attic floors.
The building has 178 apartments, of which 20 are special needs apartments intended for clients of the City of Helsinki social services and health care. The size of the apartments varies from studio apartments of 35 square metres to family apartments of over 90 square metres. Each apartment features a glazed balcony. Each apartment features an induction stove, a refrigerator-freezer and spaces and connections reserved for a dishwasher and microwave oven. Each apartment also has a heated storage compartment located on the basement floor of the building.
All of the apartments and stairwells are designed to be fully accessible.
There are a total of 59 parking spaces located in the parking structure built in the same block. Bicycles can be stored in the storage spaces for sports equipment or outdoors near the entrances.
Like all new Heka locations, Postiljooninkatu 2 is a smoke-free location: smoking is prohibited inside the apartments, on the balconies and terraces and in the yards.
Apartment-specific rents (pdf, in Finnish)