Residental activity
Yard work bees and other events are great ways to meet your neighbours, and the club room can be used to hold many kinds of activities from homework clubs to birthday parties. Do not hesitate to get involved in resident activities!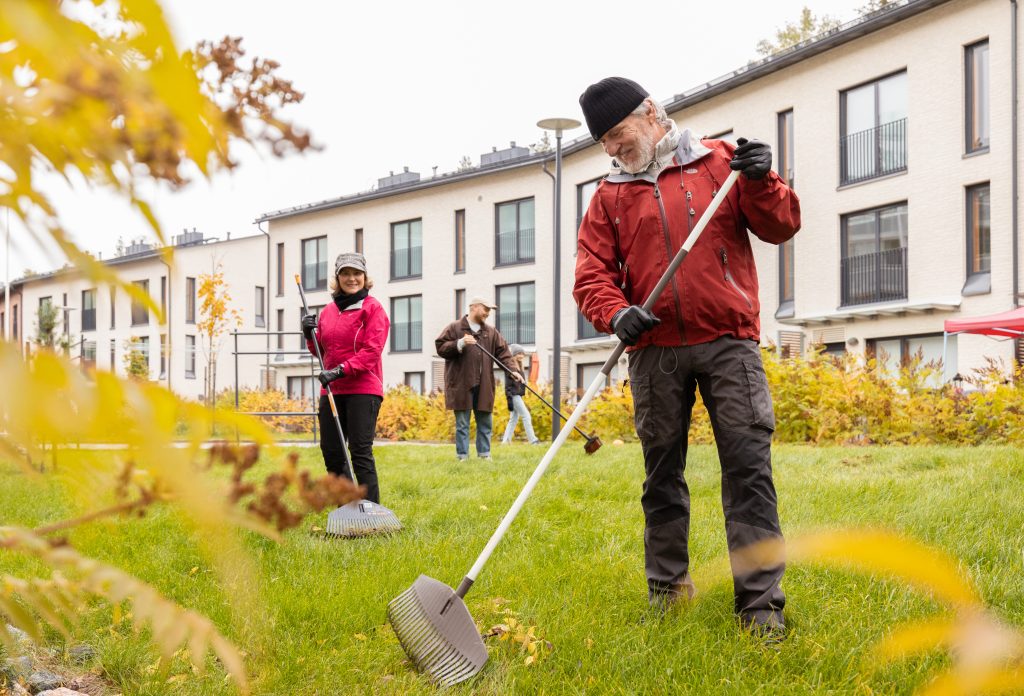 Get to know Heka's residental activity
Resident committee

The heart of the resident activities is the resident committee (formerly the building committee), which includes the active residents of Heka buildings.

Resident activity appropriations

Heka grants an appropriation for resident activities which the resident committee (formerly building committee) can use for various purposes.

Yard work bees

Resident committees can organise yard work bees for residents to clean up the yard area. Yard work bees are generally organised twice a year in spring and autumn.
Club rooms

Almost all Heka properties feature club and hobby rooms intended for residents.

Building safety activity

The building safety activities aim to ensure the safety and functionality of each residential building and yard area.

Resident democracy

Heka has an extensive resident democracy system and diverse resident activities.