141 new Heka apartments to be completed in Käpylä – application period starting on 18 July
October will see the completion of a new Heka location, Koskelantie 66, in Käpylä. The application period for the location's apartments starts on 18 July 2023.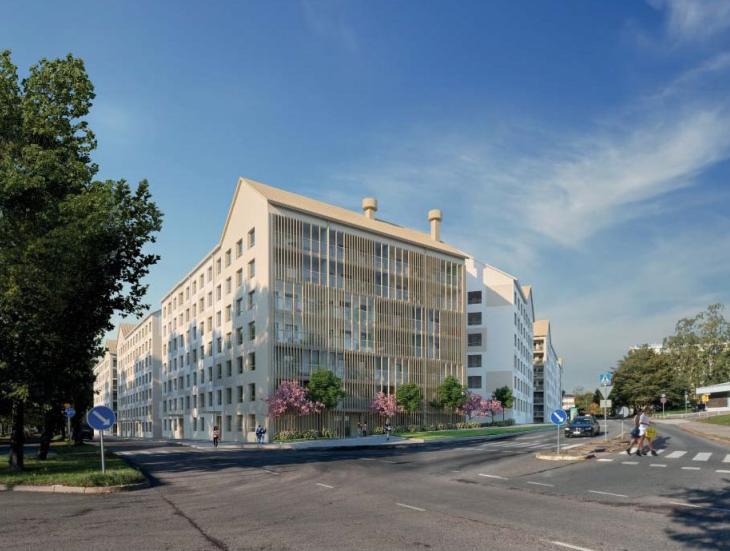 You can apply for the apartments by submitting an application to the City of Helsinki.
Koskelantie 66 consists of three eight-storey buildings with a total of 141 apartments, ranging from studios to three-bedroom family apartments. Of these apartments, 20 are special needs apartments intended for persons with intellectual disabilities. Koskelantie 66 is located in the redeveloped Koskela Hospital area, which boasts good public transport, pedestrian and cycling connections.
All of the apartments feature a yard terrace, glazed balcony or balconette. Some of the ground floor apartments feature apartment-specific, unglazed yard terraces. Some of the top floor apartments extend up into the attic floor; these apartments have accessible lower floors.
The apartments feature laminate floors, while the bathrooms have ceramic tile floors. Each apartment features an induction stove, a refrigerator-freezer and spaces and connections reserved for a dishwasher and microwave oven. Each apartment also has a heated storage compartment located on the basement floor of the respective building.
Most of the shared facilities intended for the use of all tenants are located on the ground floors of the buildings. These shared facilities consist of a club room, two saunas, a laundry room with drying rooms, a civil defence shelter and a storage room. The location has 40 parking spaces, which are located in an underground car park shared by the block's housing companies. The car park includes eight charging stations for electric vehicles. The location also has bicycle storage spaces in the yard area and the basement and ground floorstorage rooms.
All of the apartments are designed to be fully accessible. The location has four stairwells with lifts and accessible entry from the courtyard and car park.
Like all new Heka locations, Koskelantie 66 is a smoke-free location: smoking is prohibited inside the apartments, on the balconies and terraces and in the yards.